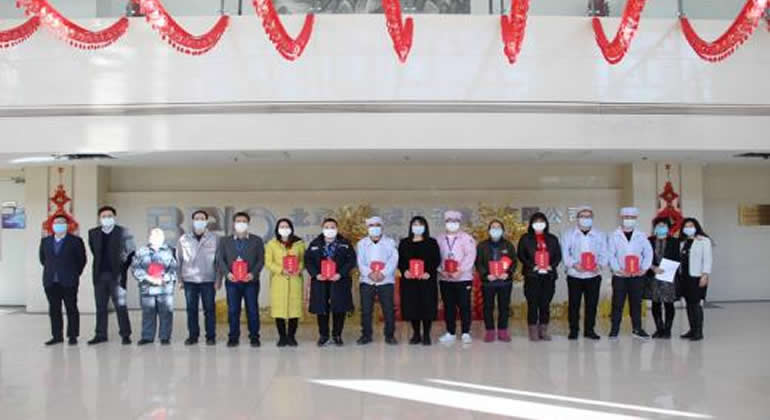 Commendation of Anti-epidemic Heroes
In the face of the sudden epidemic situation, Brian Company is concerned about its customers, caring for its employees, and united in a concerted effort to fight the epidemic. The chairman of the company, Mr. Yang Tongxing, arranged and raised anti-epidemic supplies at the first time. The general manager, Mr. Chen Xili, took the lead and fought on the front line. Together with every employee who stood by his post during the epidemic, he interprets the bravery of the people of Brian with a simple and firm spirit. The spirit of responsibility.
At the same time, personnel from all relevant departments of the company have gone all out to formulate anti-epidemic plans and prevention and control measures, which have contributed to ensuring normal production. Today, company leaders commend and reward all outstanding teams and outstanding individuals who have contributed to the prevention and control of the epidemic.