BRIO GROUP

Electronic "intelligent" Manufacturing Service Experts around you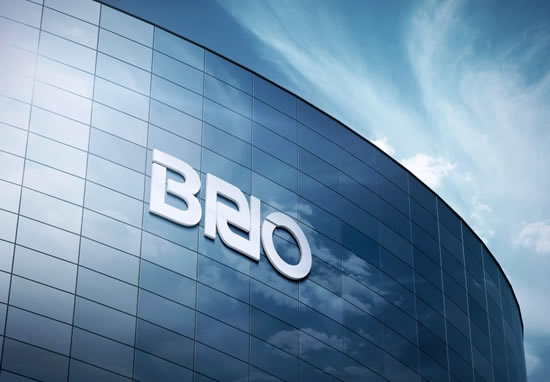 Canada BRIO Technology was established in April 2005 to serve as the sales and technical support centre for BRIO Technology's North American clients. BRIO Technology recognized their clients' need to have a local presence in North America to bridge the language and time difference with the factories in China. This presence has enabled our clients to be able to work with a local company while enjoying the cost benefits of manufacturing in China.
BRIO Technology is the largest privately owned electronics manufacturing service (EMS) provider in Northern China. With locations in Beijing and Shanghai, BRIO currently operates 22 automated SMT production lines with 11 lines in each ISO9001 & ISO14000 certified facility. To accommodate the development needs of our North American clients, BRIO has dedicated 2 automation lines to prototyping and low-volume production. BRIO's current customers include; GE Medical, Motorola, JVC, Philips, Panasonic and Pioneer. With an extensive array of test capabilities including AOI, flying probe, and ICT, combined with a sophisticated quality management system, BRIO delivers quality that exceeds customer expectations.
BRIO has over 9 years of lead-free soldering experience to meet RoHS compliance standards. Through our fast turnaround service and an enhanced procurement system (where parts are purchased through approved vendors only), BRIO can cater to both clients with low-volume/high-mix products, as well as those with high-volume/low-mix.
To learn more about BRIO Technology, please click here to visit our parent company website.
Our Canada BRIO office is located just 15 km west of the Vancouver International Airport in Burnaby, BC. Our team's average experience is over 20 years in the electronics manufacturing service industry. Please give us a call; we are ready to speak with you regarding your electronic manufacturing needs.
2500

+
Annual shipments
(10,000 units)
Leader's Speech
We positioned to provide professional "one-stop" electronic manufacturing services.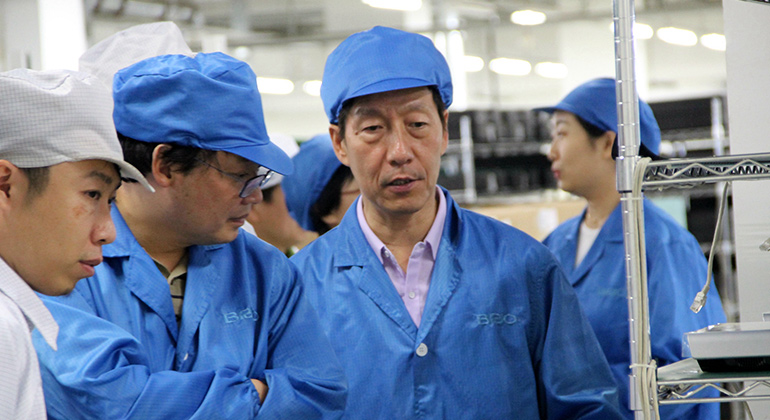 With the dream of revitalizing the Chinese nation's electronics manufacturing industry and creating a professional electronics manufacturing service resource platform for the society, with a corporate spirit of responsibility, perseverance, perseverance, integrity and pragmatism, BRIO has gone through since its establishment in 1999. Twenty-one years of history.
At the beginning of , BRIO was positioned to provide professional "one-stop" electronic manufacturing services. After unremitting exploration and hard work, based on intelligent manufacturing, driven by technological innovation, and characterized by providing high-reliability product quality, BRIO has been clearly presented to all sectors of society.
On the road of BRIO's future development, we have planned a beautiful blueprint, but there are also more opportunities and challenges waiting for us. These all require the consistent faith and determination of all BRIO's people, and all sectors of society need to treat us as always. Support and trust. I believe that in the future journey, BRIO will meet new challenges with a more active, sunny and efficient attitude, and provide society with more professional, more value-added and competitive services to meet the needs of customers in various industries.
Do not forget the original intention, remember the mission! We will work hard to realize China's intelligent manufacturing in our hands and lay a solid foundation for China's manufacturing! Looking forward to in the new era, through the hard work of BRIO people, BRIO will make new contributions to the scientific and technological innovation of the whole society!
I sincerely thank people from all walks of life, especially many high-quality customers, for their support and trust! I wish everyone a prosperous business and everlasting business!
Our Expertness
Out Service is so much helpful for your business
Global supply chain
Overall manufacturing
Design & Development
CFT mode
Why Choose Us
Out Service is so much helpful for your business
We are Professional electronic manufacturing service.
"One-Stop" EMS and Global supply chain system.
We have a senior technical team and advanced production team.
Perfect quality management system to ensure the quality of products and services.
We have advanced production equipment.
Adopt international advanced production,testing equipment and technology.