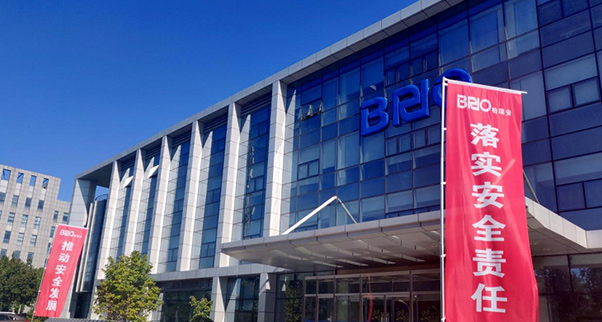 BRIO provides "ONE-STOP OEM Service" ,it enhances the transformation of scientific and technological achievements bearing capacity.
  Recently, MCC Saidi Electric Technology Co. , Ltd.'s high-voltage frequency conversion module, is in BRIO production line for rapid production. BRIO's one-stop Oem service ensures that the integrated manufacturing of our customers'products will move forward as scheduled.In the Development Zone Organization of an industrial chain supply and demand docking meeting, the two enterprises began to know each other. Both sides quickly form the docking relationship between the supply and demand of the commissioned processing demand and the processing service for the generation. Following the signing of the first single contract for cooperation, the two sides are now pushing forward with new cooperation projects.BRIO's ability to work with MCC Saidi for rapid docking is tied to BRIO's previous excellent OEM performance for Yi'an Healthcare Systems Inc. .During the Spring Festival outbreak period, Yi'an Medical System Company received a large number of orders for suction machines, which SMT modules need external processing. After Yi'an proposed the requirement to BRIO, BRIO assessed the process needed to produce the SMT module and formulated the production process and the whole process quality control plan for the production process. The company quickly solved the difficulties of the supply of materials affected by the epidemic, and realized the mass production of breathing machines to meet the delivery needs of customers. During the epidemic period, BRIO produced more than 20,000 sets of SMT modules for Yi'an.
  In fact, BRIO's ability to provide such efficient OEM services is not unique to this year's high incidence of coronavirus. BRIO can achieve this result, is settled by the development zone for many years.When the Beijing east 8.5 generation line was put into production, BRIO also built a complete set of OEM service environment in the development zone. By that time, BRIO had begun manufacturing liquid crystal display drives for Boe.With the continuous expansion of equipment facilities and OEM services, BRIO has provided OEM services to more than 30 well-known enterprises such as Boe, GE and Philips. One of the enterprises in the Development Zone, such as MCC Saidi, Hekang frequency conversion, they are all with the help of BRIO to achieve different products of mass production.As the main platform for Beijing to build a globally influential science, technology and Innovation Center, Beijing Economic and Technological Development Area is building a transformation and bearing area for scientific and technological achievements. In order to transform the scientific and technological achievements into products, the innovative enterprises gathered in the development zone need many public service platforms, such as product testing, technical service, pilot test, registration service and product transformation. Under the guidance and support of the development zone, different types of public service platforms have been set up, and a relatively perfect ecological environment for innovation has been formed in the zone. BRIO has also adapted its focus areas to meet the needs of innovative businesses in the region and market trends. BRIO has formed A ONE-STOP OEM service environment to provide product-oriented services for enterprises. BRIO will promote the transformation and carrying capacity of scientific and technological achievements in development zones.
  BRIO's latest refocusing covers six broad areas of product-based services: Industrial Control, health care, automotive electronics, Rail Transit, data communications, and artificial intelligence. This is consistent with the leading industry and innovation enterprise cluster in the zone. In more than 30,000 square meters of production plant, BRIO has built up a specialized product line in six industrial fields. BRIO'S so-called one-stop OEM services include: product sample production, batch process design, material purchase, full-process production services, engineering quality control, marketing and other services. Of BRIO's 400 employees, 10% are R&D engineers. These R&D will be in OEM services for customers to solve the technical problems in mass production of products.
  Product Quality Assurance, on-time delivery, is the customer in the choice of oem service most concerned. BRIO uses smart manufacturing technology to allow customers to view production progress and track product quality information at any time. There are cameras on every production line or in every production process at BRIO. Customers can check the status of the production site at any time through the terminal equipment. And that's just a small part of smart manufacturing. With the help of OA (office system) and MES (Production Management System) , the precise requirements can be sorted out on-line, and the design scheme and production process can be discussed and formulated, production progress of product orders, yield and other information can be remote real-time follow-up view. BRIO ensures the quality of the product by developing a quality inspection scheme that combines automated equipment with manual inspection. Next, BRIO will strengthen the cooperation with the enterprises in the development zone to support customers to realize fast production and mass production.